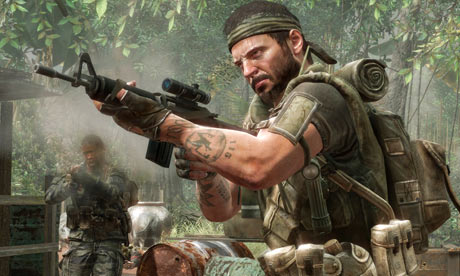 If I could pick one word to describe what I was shown of the Call of Duty: Black Ops single-player campaign, it would be 'intense'. The action is intense, the atmosphere is intense, the violence is intense. Hell, even the weather is intense.

There's probably just enough space in the internet left for me to use a few more words than that, but it's a term Treyarch community manager Josh Olin used a fair few times as he guided me through two stages of what is undoubtedly one of this year's most anticipated releases.

Not that 2009's Call of Duty (COD) release Modern Warfare 2 lacked intensity, of course. But it was the glory, rather than the horrors of war that was the focus. The notable shift in tone is a clear attempt by the World at War developer to take the flagship FPS series and stamp their name all over it.

Given Infinity Ward's offering last year was often described as "the biggest entertainment launch ever" (well biggest since the launch of the cup and ball in sixteenth-century France at least) a new development team had some pretty big expectations to live up to. And, so far, it looks like they've more than risen to the challenge.

Black Ops' story mode focuses on the exploits of elite commando squads working behind enemy lines during the cold war. It's a setting that's been visited a few times in the gaming world, and the historical significance of the period, along with a new, unique arsenal of weapons to gets to grips with means its a great choice for a COD game.

For the first time for Treyarch, the single and multiplayer modes had individual, dedicated teams - while many gamers see the franchise as primarily an online experience, what's on offer here is by no means an afterthought.